Weekly take-away dinners in Wageningen
—Due to the international character of Wageningen, this page is in English!–
🍅 Starting in April, I will go back to the very roots of Eveline Cooks! 🍅
Every Thursday and Friday, I will prepare a menu which will be available for take-away. Naturally, it will be vegan and delicious. Also, I will happily use ingredients from local companies such as Lichtveen tuinderij, de Gieterij, Molen de Vlijt and Hogeborn.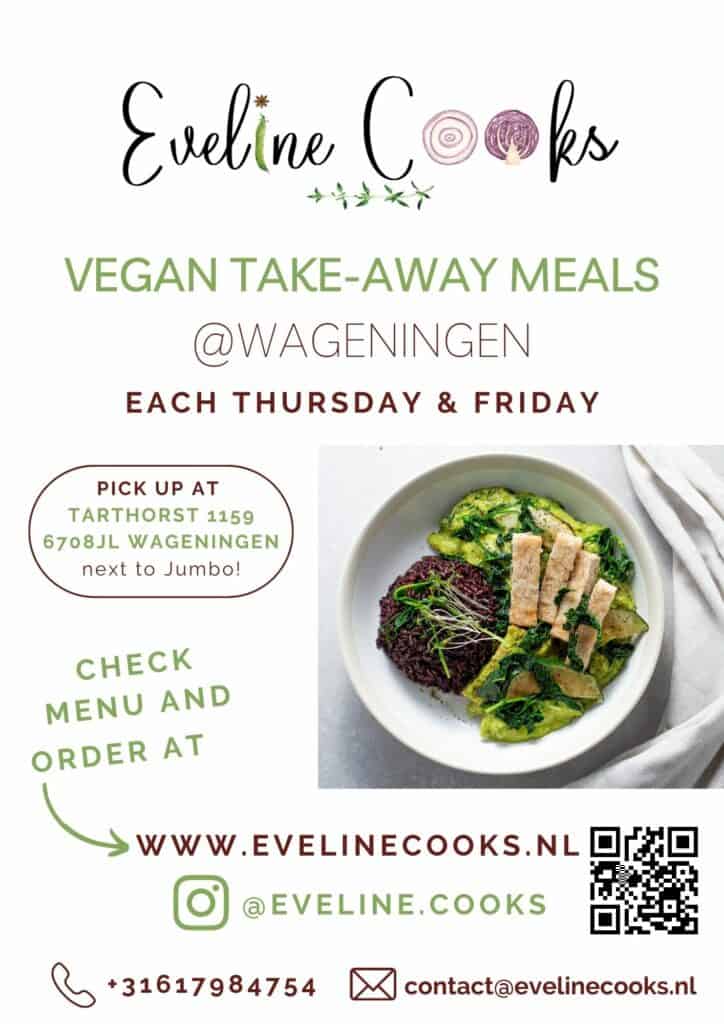 Where and when:
Every Thursday and Friday, pick-up will be between 17:00-18:30.
-Tarthorst 1159, Wageningen. Close to Jumbo supermarket!
How and when to order:
🍅 You can reserve your meal until the day before you'll pick it up. I'll always make some extra meals though, so don't hesitate to contact me on the day itself!
🍅 You can order your meal here.
Good to know:
🍅 The food will be cold, with tips for reheating at home. In this way, the quality of the food can be ensured best.
🍅 To start, I will use compostable packaging. It is also possible to bring your own containers. In the nearby future I hope to join a system of reusable packaging.
🍅 There will be a new menu every week.